Uvidjevši pad u edukativnim dostignućima i rezultatima kod djece, a sve veću ljubav prema tehnolgiji Whoopedu tim odlučio je spojiti ove dvije stvari i kreirati set od 18 edukativnih igara spojenih u jednu mobilnu aplikaciju koja će u svojoj suštini biti pomagalo roditeljima i radnicima u polju prosvjete pri podučavanju i odgoju djece ali i biti izvor zabavnih trenutaka za naše mališane.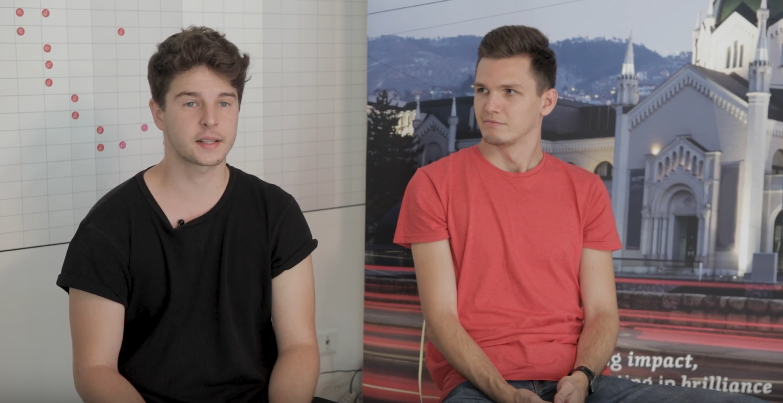 Kome je aplikacija namijenjena?
Sama aplikacija je namijenjena djeci u rasponu od 2 do 8 godina gdje će se kroz tri grupe mališani, predškolarci i školarci svaka sadržeci šest, uz pomoć stručnjaka, specijano programiranih igrica raditi na zainteresovanosti djece te njihovom akademskom napredku. Aplikacija će kroz svoje novitete, većinom socijalnog karaktera, omogućiti zabavno učenje za djecu iz različitih sfera života ali i različitih životnih priča. S obzirom da aplikacija pored inteligencije i kreativnosti velik značaj daje i odgoju, možemo reći da je aplikacija namijenjena i roditeljima kojima ce sadržaj koji kroz aplikaciju nudimo pomoći pri lakšem pristupu i radu sa djecom.
Šta su vaši planovi, kada je u pitanju razvijanje Whoopedua, u budućnosti?
Kako nam je početni "target market" Bosna i Hercegovina te zemlje u okruženju, nadamo se prvo pomaku u edukativnim rezultatima na našem području. Krajnji cilj nam je pak utjecati na edukaciju i odgoj djece na globalnom nivou, pružiti olakšan i zabavan pristup učenju svima, te biti sto jača konkurencija developerima koji ne razmišljaju o posljedicama standarnog gaminga kod mališana sto ćemo kroz koju godinu nadamo se i uspjeti.
Social Impact Award (Nagradu za društvene promjene) vam predstavlja Propulsion.
Almost there
You need to register in order to submit your bulletin & vote.
We care about your privacy.
Read Privacy Policy .
× close