Tradicionalni zanati, čuvari naše kulturne baštine, u vremenu komercijalizacije, masovne proizvodnje i jeftinog uvoza, teško opstaju. Od nekadašnjih obiteljskih tradicija, njegovanih stotinama godina, danas su ostala samo sjećanja. Ovaj se problem odražava na stope nezaposlenosti u Bosni i Hercegovini, koja je prva je u svijetu po nezaposlenosti mladih.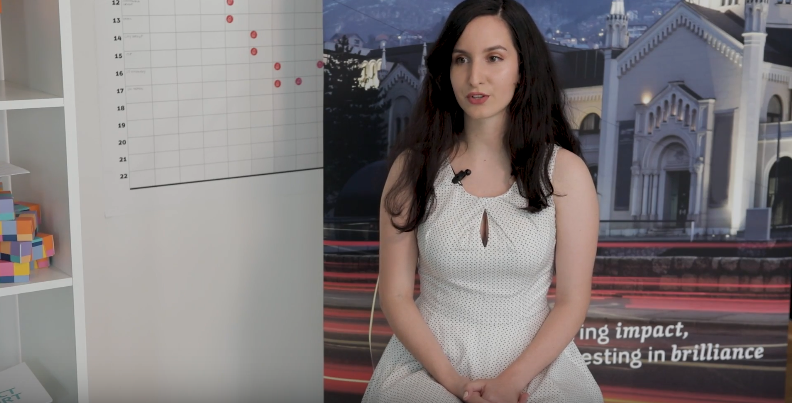 "Opća letargičnost društva, a posebice mladih u Bosni i Hercegovini, motivira me da napravim promjenu."
Šta je Forma i kako će funkcionisati?
Forma je jedinstveni brend koji spaja tradicionalne zanate i moderan dizajn. Stvarajući platformu kroz koju se zanatlije povezuju s mladim dizajnerima i umjetnicima, Forma kreira nova radna mjesta i poslovne prilike za prvo radno iskustvo. Kreiranje radnih mjesta za zanatlije, mlade dizajnere i umjetnike te popularizacija tradicionalnih zanata misije su Forme.
Koja je društveni uticaj, social impact komponenta tvoje ideje?
Najveća prepreka pronalasku posla nedostatak je radnog iskustva. Mladi dizajneri i umjetnici kroz Formu će imati priliku da prođu kroz cjelokupan proces kreiranja proizvoda – od skice do police. Iskustvo i znanje koje će usvojiti kroz mentorstvo te pomoć pri kreiranju vlastitog portfolija donose samopouzdanje i prednosti na tržištu rada. Forma će kroz ulaganje u mlade doprinijeti promociji i popularizaciji tradicionalnih zanata te kreirati poslovne prilike kako za mlade tako i za zanatlije.
Kakve rezultate očekuješ u budućnosti – kada tvoja ideja postane pravi biznis?
Formu vidim kao brend koji je na tržištu prepoznatljiv po kvaliteti izrade, kreativnosti i dizajnu svojih ručno rađenih proizvoda. Vjerujem da će napraviti pozitivnu promjenu jer je to, prije svega, i sam razlog Forminog postojanja.  Forma je više od biznisa. Forma je platforma. Forma je prilika. Forma je misija.
Mirnino se takmiči za nagradu online zajednice programa Social Impact Award, koji u Bosni i Hercegovini sporovodi Propulsion.
Almost there
You need to register in order to submit your bulletin & vote.
We care about your privacy.
Read Privacy Policy .
× close