Svaki deseti stanovnik Bosne i Hercegovine je dijabetičar, nažalost u tu negativnu statistiku su uvršteni i mlađi i stariji uzrasti. Upravo tu se Čičoko javlja kao jedan vid rješenja koji svojim visokim nutritivnim vrijednostima i sastojcima kao što su inulin direktno utiče na snižavanje šećera u krvi. Pored toga, proizvodi od čičoke kao što su sokovi, džemovi i sl. veoma efikasno pomažu kod problema pretilosti.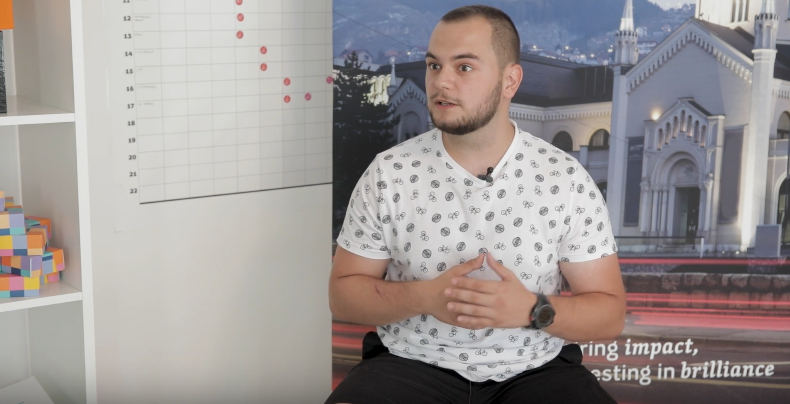 Kome su namijenjeni čičoko proizvodi?
Čičoko proizvodi prvenstveno su namijenjeni dijabetičarima i osobama koje pate od pretilosti. Međutim, upravo zbog svojih visokih nutritivnih vrijednosti proizvodi od čičoke su preporučljivi svim kategorijama potrošača.
Kakve promjene želiš postići u svojoj zajednici?
Društveni uticaj ovog startup-a se prvenstveno ogleda u brizi za dijabetičare i raznovrsnu ponudu po prihvatljivim cijenama kao jedan vid rješenja problema dijabetesa. Pored toga, u cilju očuvanja okoline, sve sirovine koje prodju kroz proces proizvodnje se iskoriste 100% te se ne stvara problem nagomilavanja otpada.
Čičoko u budućnosti?
Nakon što uspijem realizovati svoju ideju planiram postepeno širiti svoje kapacitete, povećavati proizvodnju kako bih jednog dana mogao izvoziti svoje proizvode. S obzirom da se radi o društveno odgovornom startup-u, želim i ostvariti saradnju sa nevladinim sektorom kako bih realizovao projekte koji će raditi na poboljšavanju života dijabetičara i svih ljudi koji žele da zdravo žive. Čičoko predstavlja sasvim novi stil života koji će znatno doprinijeti u rješavanju raznih zdravstvenih problema.
Više o projektu Čičoko možete saznati ovdje. Program Social Impact Award (Nagrada za društvene promjene) u BiH sprovodi Propulsion. 
Almost there
You need to register in order to submit your bulletin & vote.
We care about your privacy.
Read Privacy Policy .
× close