#SIAFinalists2018: Boots & Bicycles – Kako spojiti biciklizam i turizam?
Ideja za Boots and Bicycles je nastala kao produkt višegodišnje ljubavi prema našim prirodnim ljepotama, te kulturi i historiji malih autohtonih seoskih zajednica koje se nalaze negdje daleko od grada i direktno svjedoče o životu u prošlosti na našim prostorima.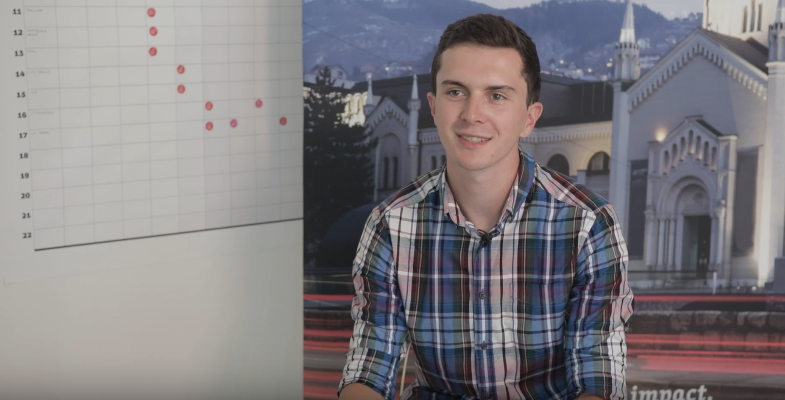 Šta je cilj vašeg projekta i kako će funkcionisati vaše usluge?
Naš cilj je da pomognemo tim malim zajednicama da konstantno rastućem broju turista u BiH ponude svoje lokalne proizvode, hranu i tradiciju jer  poučeni iskustvom u radu sa stranim turistima  znamo da oni upravo to  smatraju blagom i za takvim iskustvima u kojim se upoznaju sa najoriginalnijim atrakcijama najviše tragaju.
Kakav uticaj vaša ideja ima na zajednicu?
Ljudi u pomenutim malim seoskim zajednicama udaljenim od gradskih naselja jako teško žive, najčešće se bave  stočarstvom, malom poljoprivrednom proizvodnjom i izradom rukotvorina. Zbog fizičke  izoliranosti i nedostatka prodajnih vještina ne iskorištavaju ogroman potencijal koji se krije u turističkoj industriji. Mi vjerujemo da im pomoć  u stvaranju turističke ponude od onoga što oni već imaju može pomoći u povećanju zaposlenosti i omogućiti im kvalitetniji život.
Kakve rezultate očekujete u budućnosti, onda kada vaša ideja postane pravi biznis?
U budućnosti očekujemo da ćemo razvojem nove turističke ponude od zaboravljenih autohtonih bosanskih sela napraviti poželjne turističke atrakcije. Promocijom našeg prirodnog, kulturološkog i historijskog bogatstva očekujemo da ćemo privući nove turiste koji našu zemlju najčešće zaobilaze iz razloga što uopšte nemaju predstavu o tome šta im ona zapravo nudi.
Lorenovo predstavljanje možete pogledati na našoj stranici, gdje se u sklopu programa Social Impact Award takmiči za nagradu online zajednice, koji u Bosni i Hercegovini sporovodi Propulsion.
Almost there
You need to register in order to submit your bulletin & vote.
We care about your privacy.
Read Privacy Policy .
× close